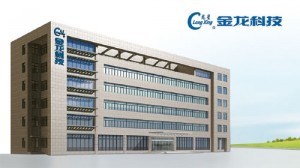 Changshu Jinlong Machinery Co, Ltd., of which Tekspart Tekstil End. Ürünleri San. Ve Paz. Dış Tic. Ltd. Şti. is the Turkey representative, manufactures Long Xing electronic knitting machines, collar machines and other types of knitting machines. The company has been continuing its activities with R&D and high production capacity since 1995. Its production plant operates on a floor space of 80.000 sqm with 60.000 sqm closed space. More than 800 personnel work in the plant.
The company has an annual production capacity of 40.000 items. It is one of the major companies which produce knitting machinery. The company has held ISO: 9001-2000 quality assurance certificate since 2001. The company has periodical courses with 5 classes containing knitting machines and patterning computers for the use of trainees in its own training centre. Changshu Jinlong Machinery Co, Ltd., conducts joint studies with Tianjin Polytechnic University, Pekin Clothing Technology Institute, Jiangnan University, Changshu Technology Institute and school-enterprise collaboration, Professional knitting college and universities, creating a platform for university researches, and provides opportunities for its own personnel for raising their awareness and improving them. Adopting the principles of innovation and development, the company is awarded by China Textile Machinery Industry Association in return. The Head of Board of the company is the Head of China Tricot Knitting Industry Association.
The production plant, which includes an R&D department, has 13 invention patents and more than 50 national patents. The factory won outstanding patent award and golden patent award in 2010. Longxing proprietary patterning program is developed by Changshu Jinlong engineers. The company has its own special training centre. Pattern training, machine maintenance and operation, and technical training are provided in the centre. Long Xing International Trade Manager Manich Li, whom we interviewed in Türkiye, stated that their factory used to be a factory producing gun parts for the state at first. The factory, which started producing hosiery and knitting machines later, began manufacturing electronic knitting machines and specialized in the field. Remarking that they wanted to remain and specialize in the knitting sector and proceed further, Manich Li made the following statements about their company:
Turkey is A Significantly İmportant Market For Us
"Turkey is a significantly important market for us. Its close proximity to the Middle East and North Europe increases its significance for us. The machines of our company have newly started to get into Turkish market. We are one of the biggest brands in China regarding the machines we manufacture. We have made great investments particularly on R&D and technology, and we sustain them. In this sense, we differ from other companies. There are approximately 150 textile machinery producing companies in China. But, only 2 of them are prominent. As Long
Xing, we have made sales to countries such as Turkey, Bangladesh, Mexico, Africa, South America, Korea, Italy and Russia. We aim for growing in these countries. The most significant feature of us is that we sizably invest on R&D. We have a pattern developing team of 80 people. Even this is one of our important privileges.
Maintaining The Quality is Our Priority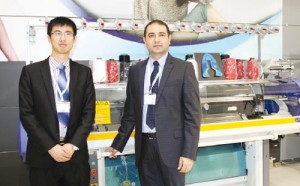 We receive more than 1000 orders per month, but we do not want to raise this number, because we want to maintain our brand and our quality, hence, we do not increase our capacity. We have been attending exhibitions of the Turkish market actively for the last 2 years. We are aware of the fact that we are prejudged as a Chinese brand. But, I think that we will increase our recognition by both our technologies and activities for increasing brand awareness, and become a preferred brand in Turkey in a short time. We believe that they will see and understand our difference. European machines are imported with high prices in Turkey. Our machines are low-priced, but it does not mean that our quality is low. As we produce in high numbers, the costs of our machines are low, thus, our prices are lower. The markets of Bangladesh and India have already started purchasing our machines, and we estimate that our machines will be intensively demanded in Turkey in a short time. Costs are considerably high in knitwear production, as are the other productions of textile.
The manufacturers who want to increase their competitive power need to reduce these costs. However, the majority of knitwear producing companies is centered around Istanbul and neighbouring locations. Therefore, it does not seem possible for the companies to reduce the costs of production, such as labour cost. So, they need to purchase low-priced machines, reducing investment expenditures on technology. Hence, low-priced machines will be preferable in Turkey in the near future. Our after sales services are also considerably good and we stand out on this field, too. We provide effective technical support. Furthermore, our spare parts and other accessories are very affordable.
A Machine That Can Perform Complete Knitting For A New Sport Shoe Model
We have developed a machine that is able to knit the upper part of sport shoes completely. As the machine is small-sized, it can be moved to any desired place within the production plant, even to upper floors by elevator. The machine is preferred by fashion centers, as well as shoe manufacturers and companies with space problems, etc. We also develop new models in line with the requests of our customers every year. Recently, we have been conducting a joint study on an intersia machine with Italy. We are planning to exhibit this machine at our booth in OTM 2014 Exhibition.